TECHNOLOGY AND LANGUAGE WORKSHOP
September 9, 2016
As part of the Mobile Language Team's continued work with the maintenance and revival of the Arabana language, the team headed out to Port Augusta in September to conduct a language with technology workshop with Arabana woman Dr. Veronica Arbon and the backing of the Arabana Aboriginal Board Inc.
Using technology and recordings of Arabana speakers the team are working to develop a series of online resources and materials to help Arabana people all over the country learn and practise to speak their language, no matter where they are.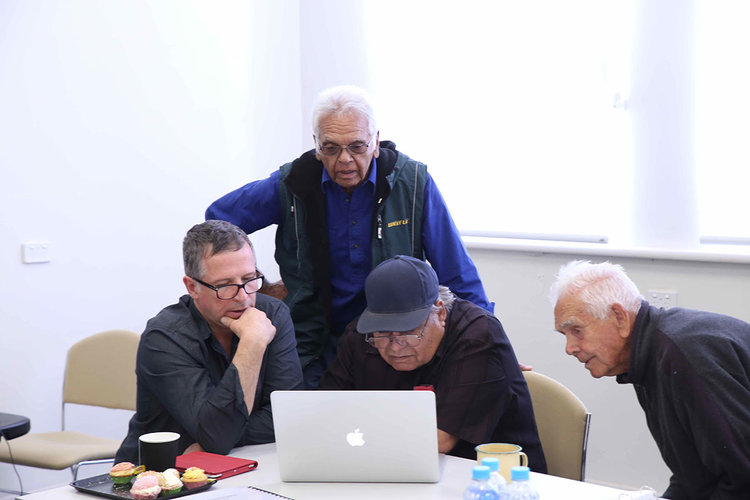 Arabana speakers and elders took part in the workshop to look over the words and materials to ensure the accuracy of the recordings and advise on the next steps forward in the developing the materials.
Over the next few months a comprehensive range of lessons and resources will become available online to help learn and speak Arabana no matter where you are.
The MLT and the Arabana People acknowledge the significant contribution made through both written and oral recordings of the Arabana language made by Dr Luise Hercus and Greg Wilson. These recordings form the basis of current efforts of the Arabana community to revive and maintain the language.