PITJANTJATJARA YANKUNYTJATJARA LANGUAGE AND CULTURE SCHOOL
February 10, 2020
Another year has kicked off with the highly popular Pitjantjatjara Yankunytjatjara Language and Culture Summer School, at the beautiful Magill Campus, University of South Australia. This year over forty keen learners joined a team of Anangu Tutors and support staff to learn the Pitjantjatjara and Yankunytjatjara languages of the Western Desert region.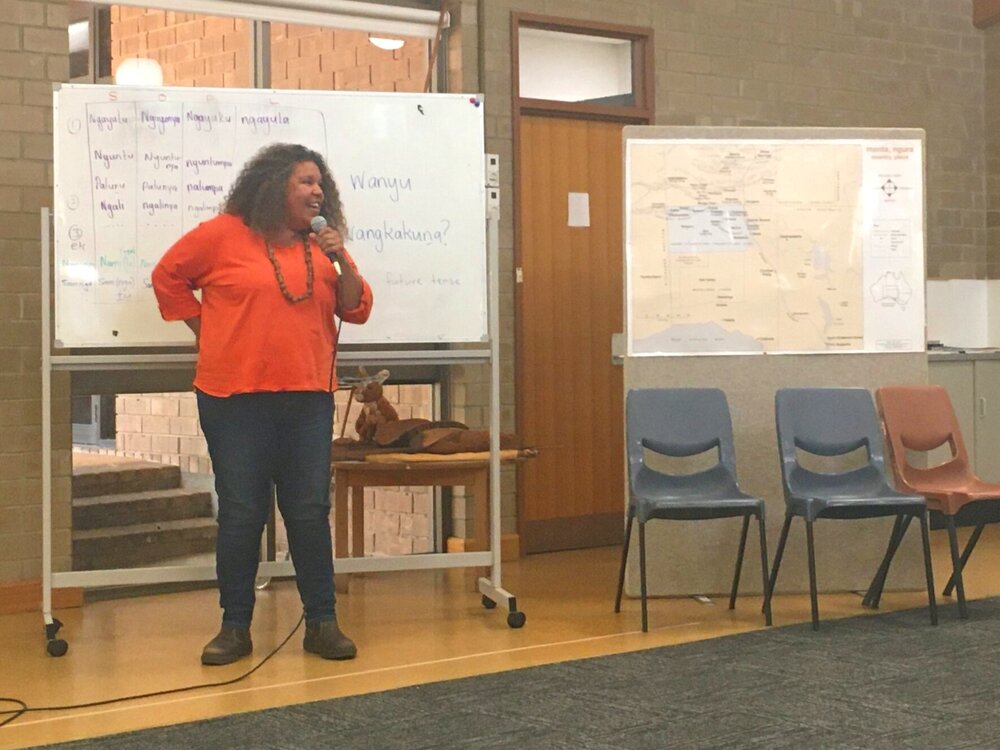 For two weeks attendees were exposed to a new approach language learning pedagogy – NYAWA, KULILA munu ARKALA (LOOK, LISTEN and TRY). This approach shares and gives insight into the Anangu cultural ways of learning. The Anangu Educators taught through song, repetition, and sharing of language, culture and the Anangu Ways. Students heard stories from the Anangu tutors of missionary days, activism, growing up in community, hunting, country and family. The final day was relaxed and fun as the students performed group plays which they had developed with tutors, showcasing their language skills. A great ending to a solid two weeks NYANGANGI, KULININGI munu ARKANINGI.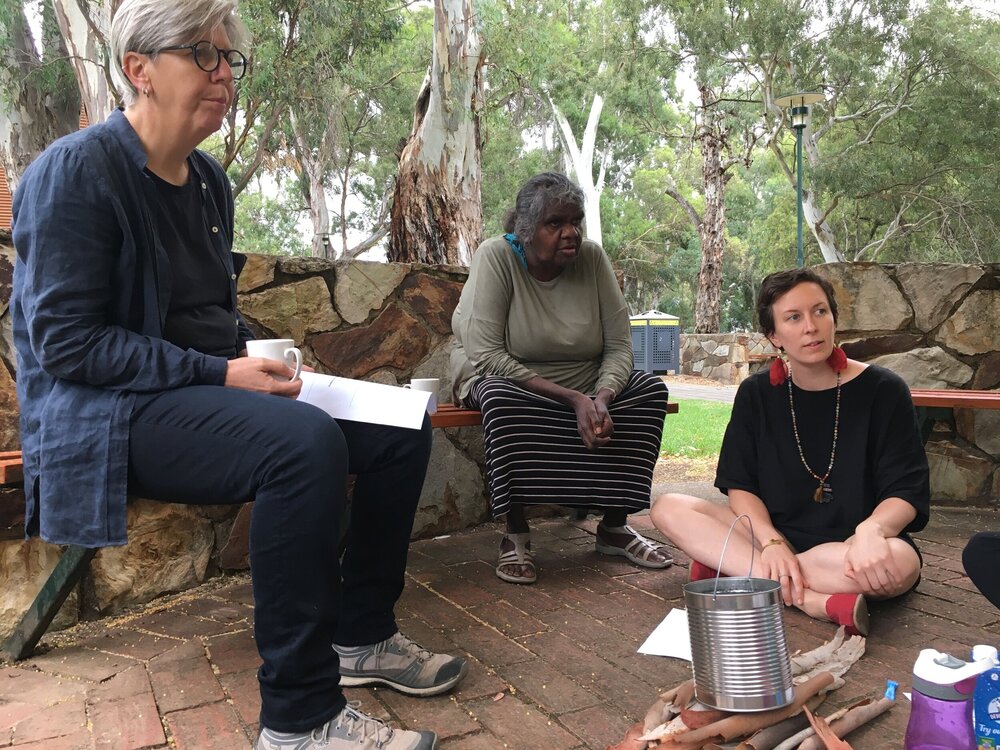 Attendees included teachers, educators and public servants, as well as members of the general public simply interested in learning language. Mobile Language Team Manager Karina Lester was a tutor and interpreter for the Summer School. MLT Staff Eleanor McCall and Christina Skujins were able to attend. Both found the two weeks intense, but a fun way to learn. Here, Christina reflects on her experience:
"The first thing we were told was "no pen and no paper". At first, I was apprehensive as pens and paper 'helped me learn' or so I thought. I trusted the tutors and educators however and threw myself into the class. We all fumbled a bit, and spoke some tragically bad Pitjantjatjara and Yankunytjatjara, but by the end of the second day I was asking my tutor if she wanted a kapati ('cup of tea') and 'Tjuka yaaltjitu?' ('how many sugars?') simply by looking, listening and trying. It was refreshing to learn in a way that I thought was foreign to me, and I adopted the no pen and paper rule for the entirety of the summer school… only copying down complex grammar. It was reinvigorating to learn as children learn language, just by being a part of the world around them. The summer school was a refreshing experience for my own personal learning, but also taking inspiration for future projects and my own teaching methods. It was a wonderful bubble we lived in for 2 weeks, we sung together and laughed together and heard stories and experiences, but most of all we were guided through a beautifully curated experience. I cannot recommend the summer school highly enough."
For those interested, the summer school is run by the University of South Australia at the start of each year. You can sign up for the 2021 school by staying tuned to this page.
Article cover photo is of tutors Murika (left) and Nyumati (right) running a session at the language school.