MLT VISITS THE ABORIGINAL ELDERS VILLAGE TO EXPLORE LANGUAGE ACTIVITIES IN AGED CARE
January 6, 2019
During the last six weeks of 2018, members of the MLT have been visiting the Aboriginal Elders Village in Davoren Park. The Aboriginal Elders Village is a residential aged-care facility for Aboriginal and Torres Strait Islander elderly peoples which is committed to culturally safe care.
Henrietta, the MLT's Language and Wellbeing Project Officer, and Amanda Jackson-Brown, a Ngarrindjeri-Adnyamathanha woman with experience in aged care, have been visiting the Elders Village to talk to residents and staff about activities and resources which could support Indigenous language use and improve communication between residents who speak languages other than English and the staff at the facility. During the visits we have been listening to music, playing games, hearing people's life stories, and reading books in languages such as Ngarrindjeri and Pitjantjatjara.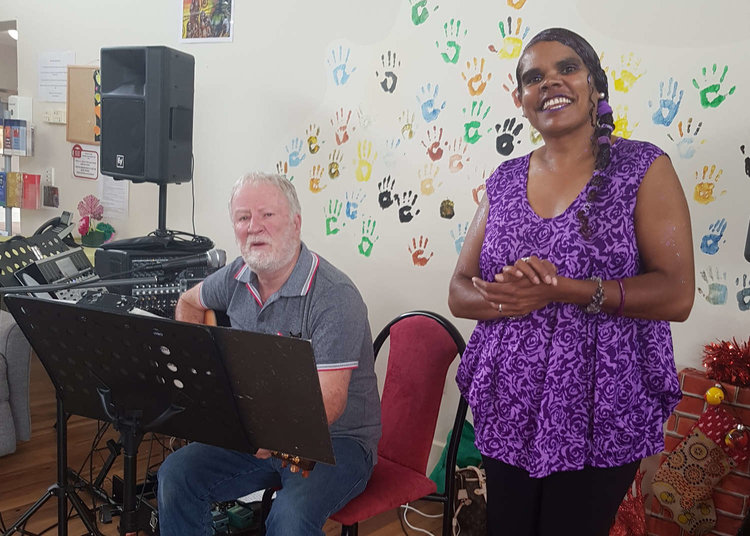 Supporting the use of Indigenous languages at the Elders Village helps contribute to the cultural safety of the service and gives the residents an opportunity to share the important cultural and linguistic knowledge they hold.
f you are interested in hearing more about supporting language use in environments like health services, you can call us on (08) 8313 0707 or write to us at info@mobilelanguageteam.com.au