MLT SUPPORTS LOWER ARRERNTE LANGUAGE ACTIVITIES AT OODNADATTA
September 30, 2021
MLT staff Celeste and Suvam recently travelled to Oodnadatta to do some work with Lower Southern Arrernte speaker Audrey Stewart. MLT collaborated with Audrey to create learning materials in language. Audrey produced a poster about kere 'animals that are edible'.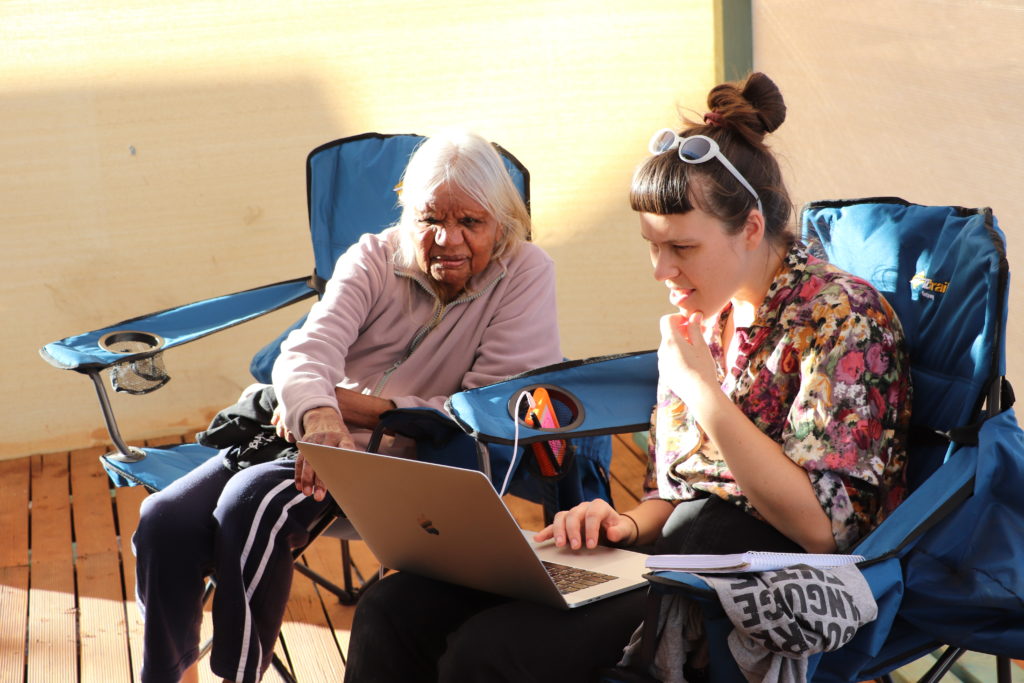 MLT supported Audrey to run a wonderful language session at Oodnadatta Aboriginal School, where she taught kids some different words for kere and told some stories. The kids then drew some great pictures of kere.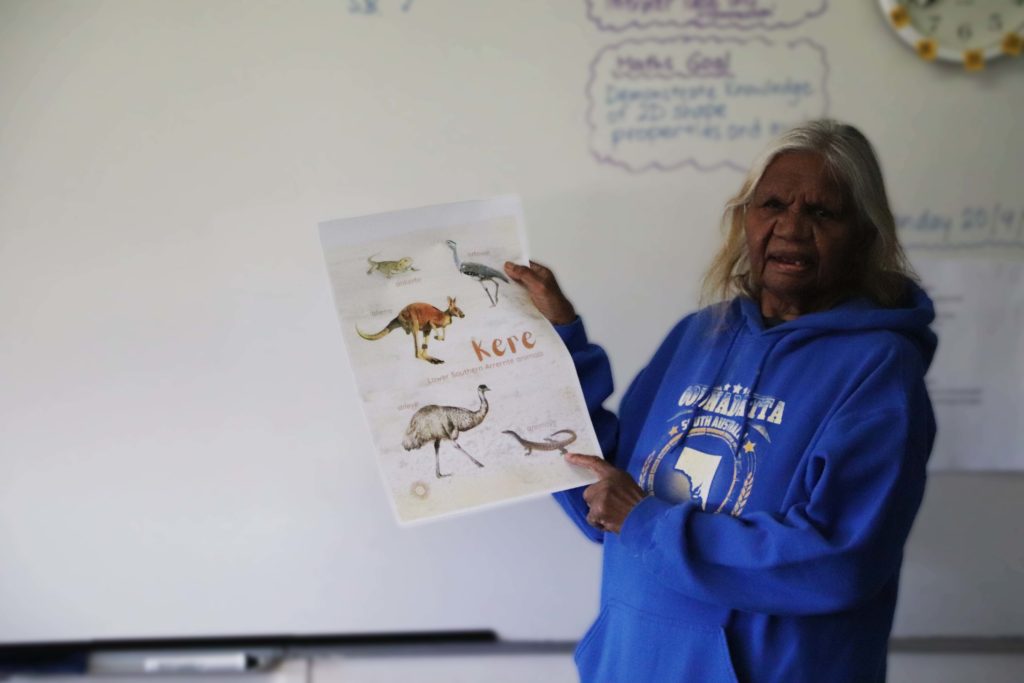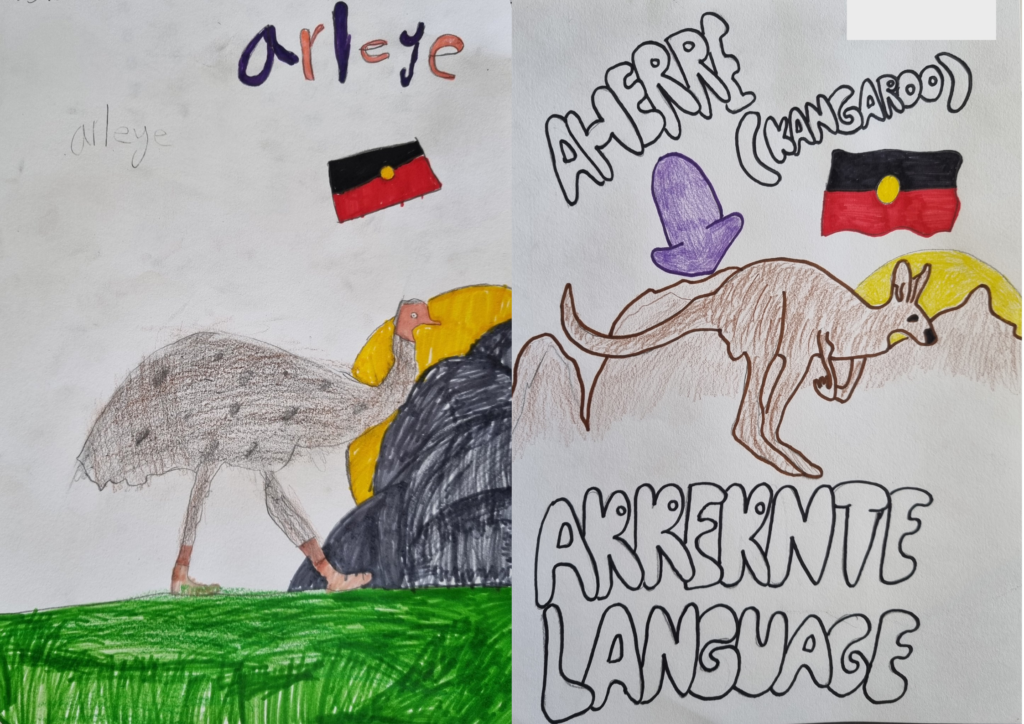 Audrey also helped us collect some yalke 'wild onion', kweparte 'wild plum'! Kele!