INTRODUCING THE WESTERN DESERT LANGUAGE HUB
September 27, 2021
The Mobile Language team is pleased to introduce the Western Desert Language Hub! MLT staff, spearheaded by Karina Lester, have been working hard behind the scenes to establish this exciting new language service. Based On-Country in the far north of SA, the Western Desert Language Hub will function as a satellite of MLT, providing ongoing support to language projects in the region.
MLT has a strong and productive history of supporting languages in the north of SA, and the Hub will allow us maintain a consistent and ongoing presence across the region, which includes the Aṉangu Yankunytjatjara Pitjantjatjara (APY) lands, Coober Pedy, Oodnadatta and beyond. The Hub will be permanently staffed by MLT Co-Manager Karina Lester, with support from other MLT staff in Adelaide.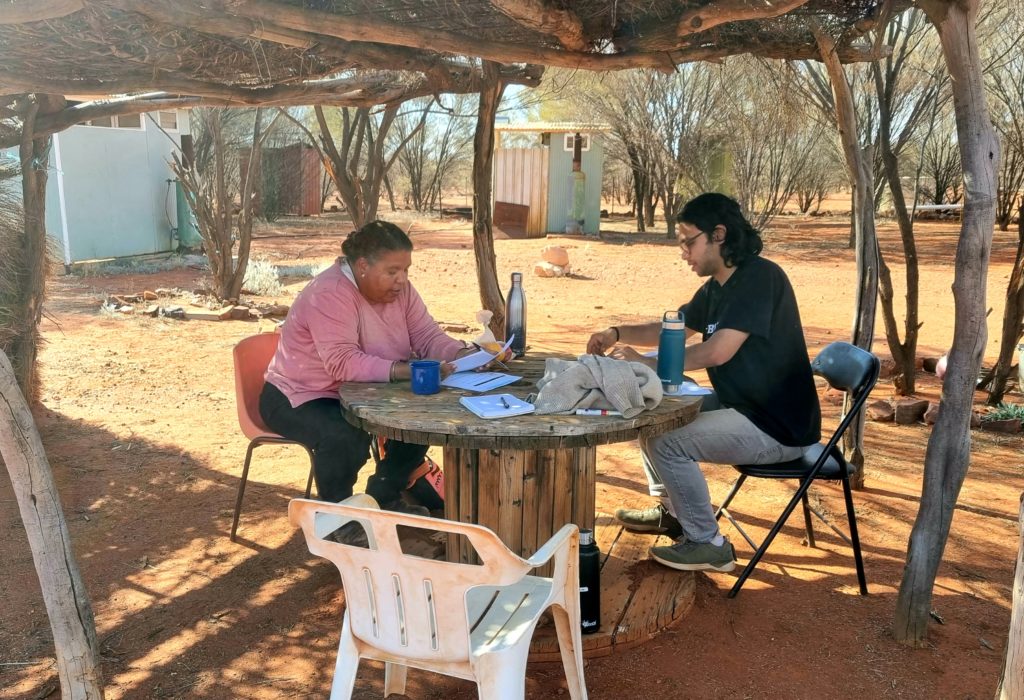 In time, the Hub aims to establish a bricks-and-mortar centre around Marla, celebrating culture, language and arts. A centre for community members to access resources and linguistic support from MLT staff, and for visitors to learn more about the languages and cultures of the region. For now, the Hub is based at Walatina Station.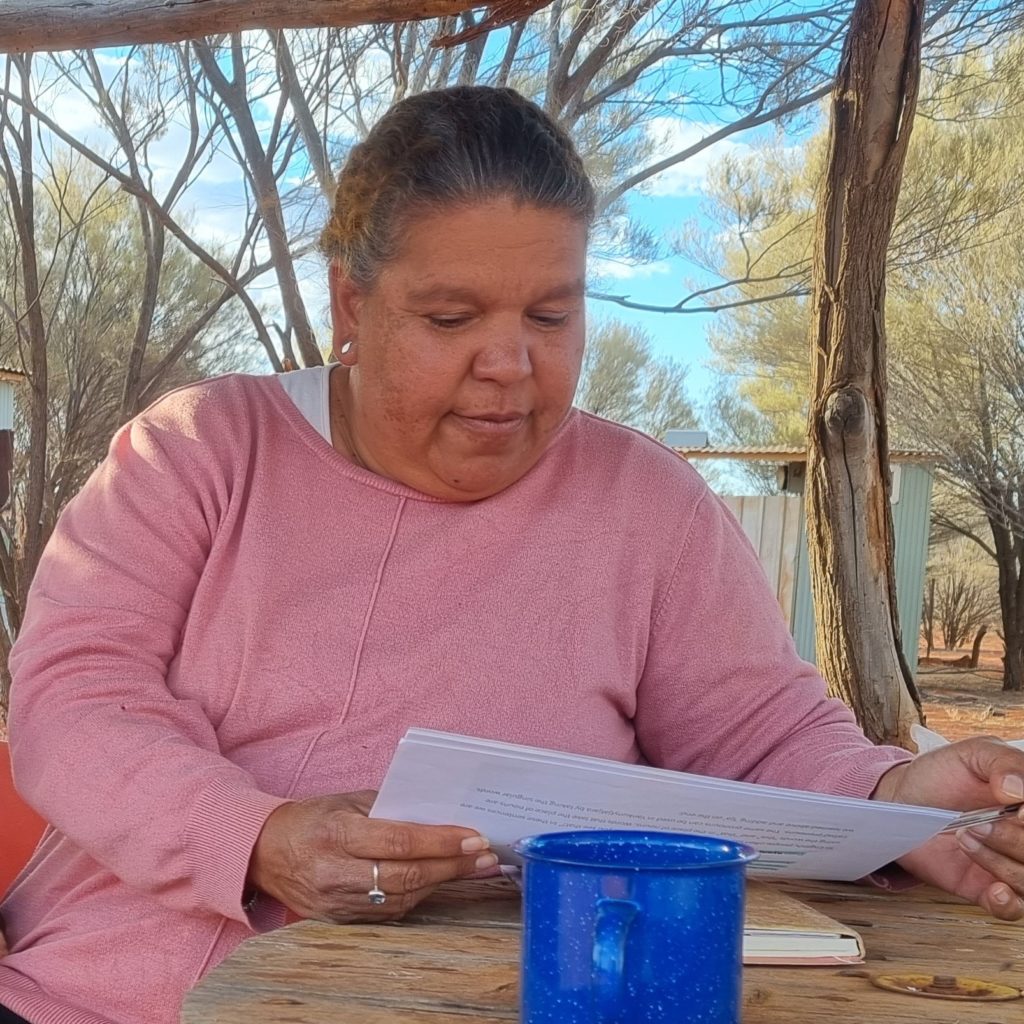 Adelaide-based MLT staff Celeste and Suvam recently travelled to the Western Desert Language Hub at Walatina to create Yankunytjatjara language content with Karina Lester. Karina did some recordings and worked on some Yankunytjatjara lesson content for the MLT Online Learning Portal.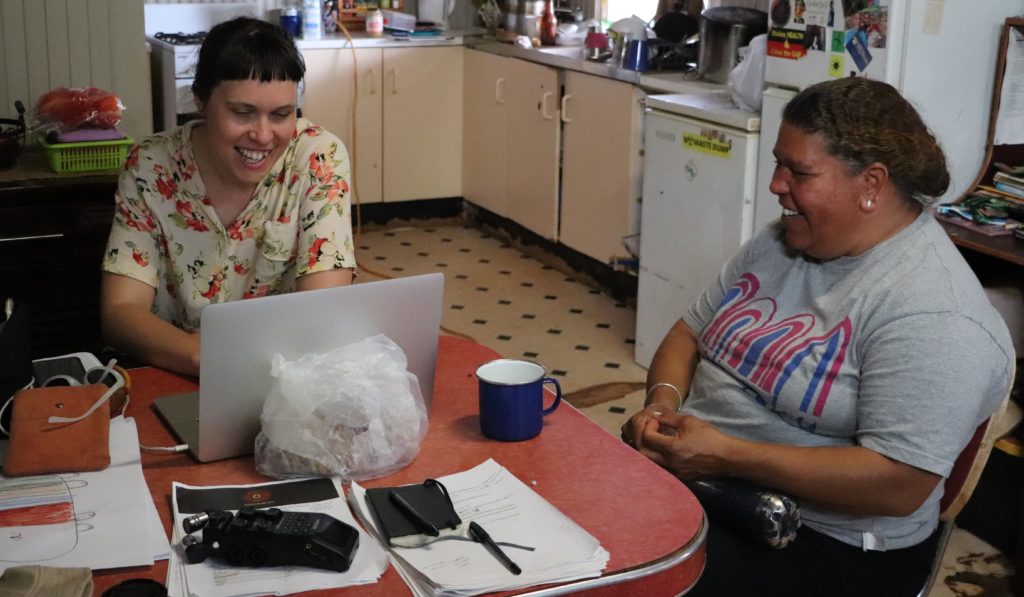 Stay tuned for more updates on the Western Desert Language Hub!