FAR WEST COAST LANGUAGE CENTRE TRAINING
January 10, 2016
In late 2015 Ceduna based Far West Language Centre (FWLC) coordinator Lynette Ackland travelled to Adelaide to take part in a two day workshop with Mobile Language Team Media Officer Will Fisher.
They worked on developing a range of digital and media skills in a one on one setting to help develop the language recording, editing and producing skills and services currently available at the FWLC.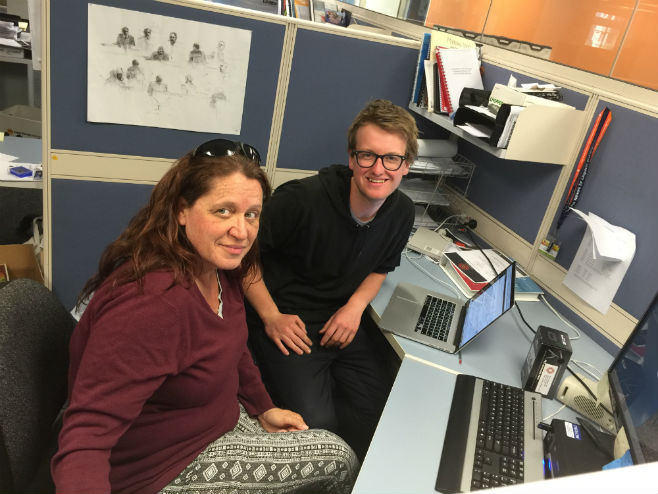 Concentrating on Mirning, Kukata and Wirangu, the Mobile Language Team staff helped Lynette develop a range of media materials and a broader skillset that will help make languages more available in the Ceduna community and surrounding areas.
Lynette said she "would like to thank the MLT for their assistance in training for the Language Learning Program and our Website that MLT helped developed for the FWLC. We now have the opportunity to further develop our materials displayed online and encourage community members to participate in making our resources of Language more accessible".
If you would like to find out more about digital training and assistance for your language, get in contact with the Mobile Langauge Team at info@mobilelanguageteam.com.au or call us on (08) 8313 0707.