EMERGENCY LANGUAGE DOCUMENTATION FOR PERTAME IN APATULA COMMUNITY
May 25, 2016
In April 2016 the Mobile Language Team worked with Maria Stewart and Jodie Clarkson of the Aboriginal Interpreter Service in the Northern Territory to document endangered Arandic language Pertame in Apatula (Finke) community.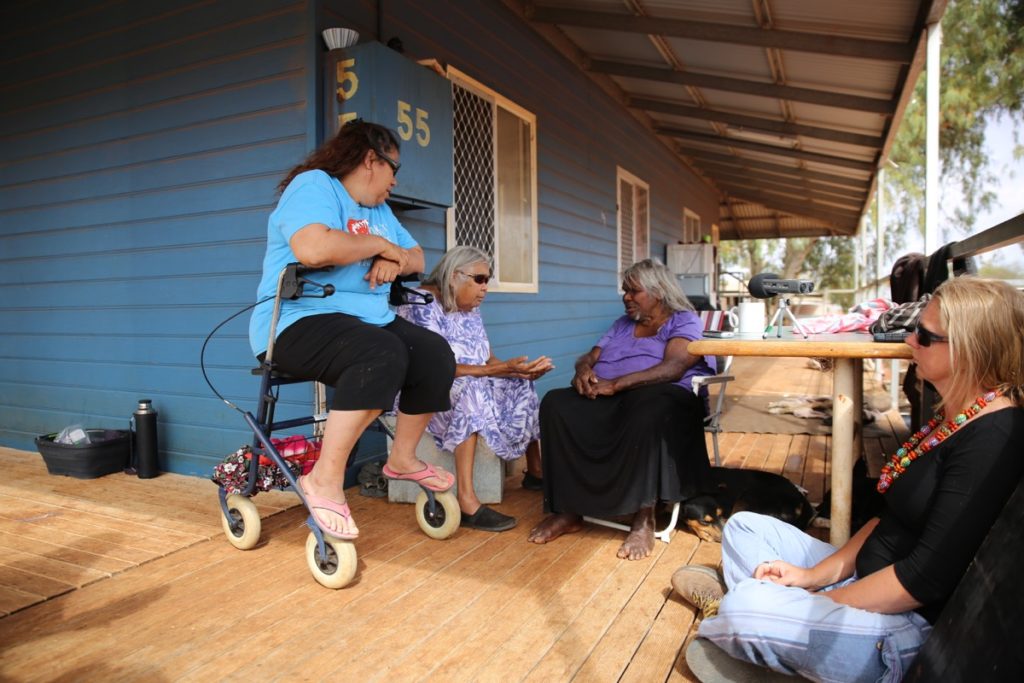 Celeste Humphris from the MLT conducted a language recording session with Pertame speakers Christobel Swan of Alice Springs and Violet Doolan of Apatula. Meanwhile, other members of the team conducted research on the relationship between Arandic languages of the region while participating with Apatula locals in cooking up some traditional marlu wipu (kangaroo tail) and vegetables in the fire.
Pertame is a critically endangered language variety, spoken by very few people. The recording session was a great way for both Christobel and Violet to spend time together remembering their traditional language, and to encourage each other to remember more.
The MLT would like to thank the Aboriginal Interpreter Service (NT) for their collaboration in this project.