MLT SUPPORTS WORKSHOPS AT THE FAR WEST LANGUAGE CENTRE
May 31, 2016
MLT's Celeste Humphris travelled to the Far West Language Centre in Ceduna this week to work with a group of Mirning people on their language.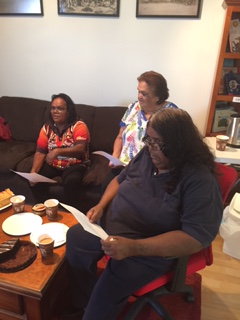 Participants took part in a Mirning pronunciation workshop on Wednesday, during which the group built upon existing language skills and practiced speaking their language.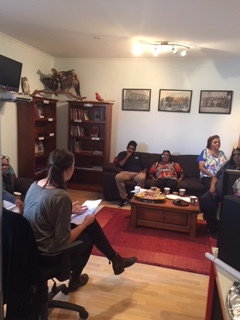 On Thursday, workshop participants wrote a story in English and spent time looking up words on the Mirning Language Learning Program to include. The end result was a wonderful story about a little girl and her grandmother going to pick quandongs, with a large proportion of the story in the Mirning language. The story is now ready to be developed into a language resource for the community.
For more information about the Far West Language Centre in Ceduna, click here.
If you'd like to find out more about what MLT can do for your community get in contact with us.