HERMANN KOELER'S ADELAIDE
January 13, 2015
In September 2014, Professor Peter Mühlhäusler, Manager of the Mobile Language Team, visited an antiquarian book dealer in Berlin to inspect three sketchbooks featuring the artwork of Hermann Koeler.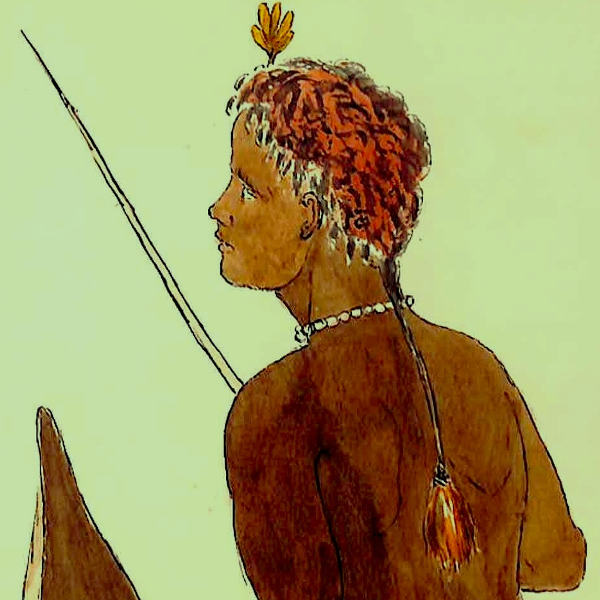 Hermann Koeler was a German ship's Doctor who visited South Australia in 1838. During his stay he produced two articles on the customs and language of the local Aboriginal population which have been translated and annotated in Hermann Koeler's Adelaide: Observations on the Language and Culture of South Australia by the First German Visitor, (Mühlhäusler (ed) 2006).

Koeler's compilation of around 140 Kaurna words is one of the first recorded Kaurna wordlists. His descriptions of the physical characteristics and customs of the 'Adelaide Aborigines' and his account of conditions in South Australia at the time are comprehensive and detailed. During his stay in Adelaide, Koeler occupied a reed hut in the dunes at Holdfast Bay (then known as Port Glenelg).

The sketches are particularly special since Koeler only produced a small number of sketches in South Australia and because of the times, merely two years after South Australia's Proclamation, they are of significant historical and linguistic value.

The sketchbooks have been purchased by the University of Adelaide and are currently located in the Special Collections section of the Barr Smith Library while they are being scrutinized and evaluated by staff at the South Australian Museum.

The Mobile Language Team is planning to have an official launch of the materials once they have been authenticated.