FEATURING ON RN WORD UP
March 5, 2017
As part of ABC RN's Indigenous culture program Awaye, Mobile Language Team Aboriginal Language Workers Karina Lester and Clayton Cruse recently featured in Word Up, a language segment that focuses on maintenance, revival and education of Indigenous languages.
The segment has native language speakers choose and speak words from their language and give an insight into what those words mean to them and their language more broadly.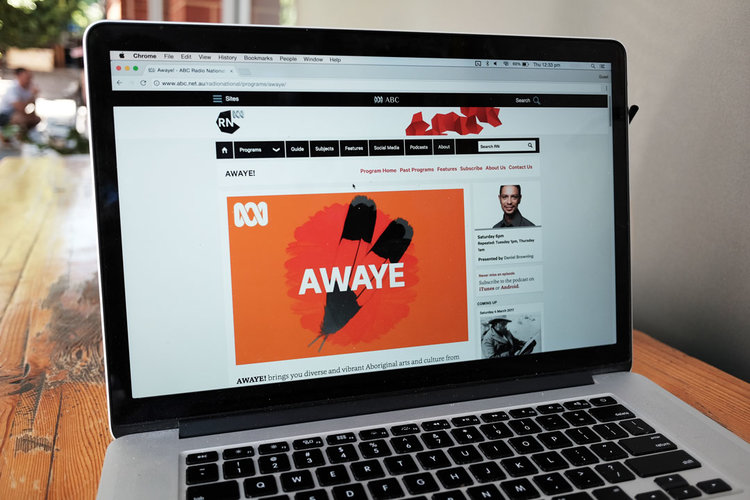 As a native Yankunytjatjara speaker of the Western Desert, Karina not only spoke some Yankunytjatjara words but also discussed wider issues relating to the work of language maintenance and revival in and around South Australia.
Through the work the Mobile Language Team does, Karina works to help document language, create resources for language revival and engage with communities to help bring their vision for language revitalisation to reality.
As an Adnyamathanha man Clayton primarily works with the Adnyamathanha and Nukunu languages in and around the Flinders Ranges and Port Augusta regions to help with documentation and language education. Through his studies and work with the Department of Education Clayton is working to strengthen Adnyamathanha language programs in schools and with young children around the Flinders Ranges region.
The Word Up segment helps highlight the significant role language plays in maintaining the link between people and their culture and showcases the diverse range of languages being spoken by the first peoples of this country.
Listen to Karina and Clayton's Word Up segment's now and to find out more about Awaye, RN's Indigenous Culture program, tune in Saturdays at 6pm on RN.