ATHU NHANHIKA ARABANA BILINGUAL CHILDREN'S BOOK
February 9, 2021
Published in 2020 by the MLT Press, Athu Nhanhika 'I Saw' is a collaborative language and literacy project between the Arabana community and the MLT.
Athu Nhanhika is a bilingual children's picture book. The story was written by Thanthi Syd Strangways, Arabana speaker and Elder. This story tells of what he saw walking through his traditional country, Finniss Springs (Kathi Thanda, Lake Eyre). In 2019, the Arabana community participated in a series of on-country language camps where the attendees acted out scenes from Thanthi Syd Strangways story. Photos from the camp formed the basis of the full-colour hardback publication. MLT Arabana language worker Lakota Milera-Weetra, great-grandaughter of Thanthi Syd Strangways, developed hand-drawn illustrations to bring the story to life. This book follows on from the success of Wamparla Apira, another children's book by Thanthi Syd Strangways (2018).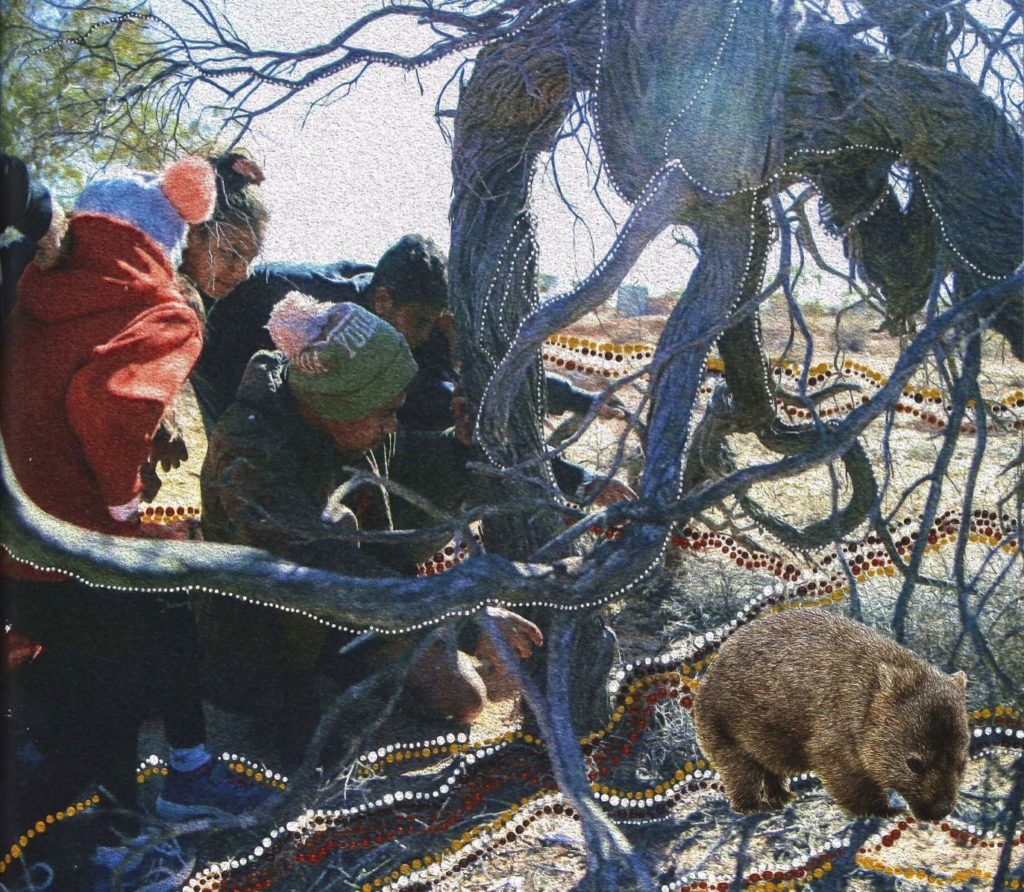 These resources complement Arabana language learning across a range of platforms including online, on-country and in the home. The Arabana community has many more exciting projects launching in 2021, including an on-country language camp and a film project, run in partnership with the MLT and the Arabana Aboriginal Corporation.
For more information on other books published by the MLT click here.