MLT SUPPORTS LANGUAGE LEARNING PROGRAM PROJECT IN CEDUNA
June 15, 2015
On June 22 the Mobile Language Team's Paul Monaghan, along with Far West Language Centre consultants Tannon Kew, Will Fisher and Celeste Humphris travelled to Ceduna to launch the new Language Learning Program project. The MLT supported Ceduna Aboriginal Corporation and the Far West Language Centre to develop and deliver the project.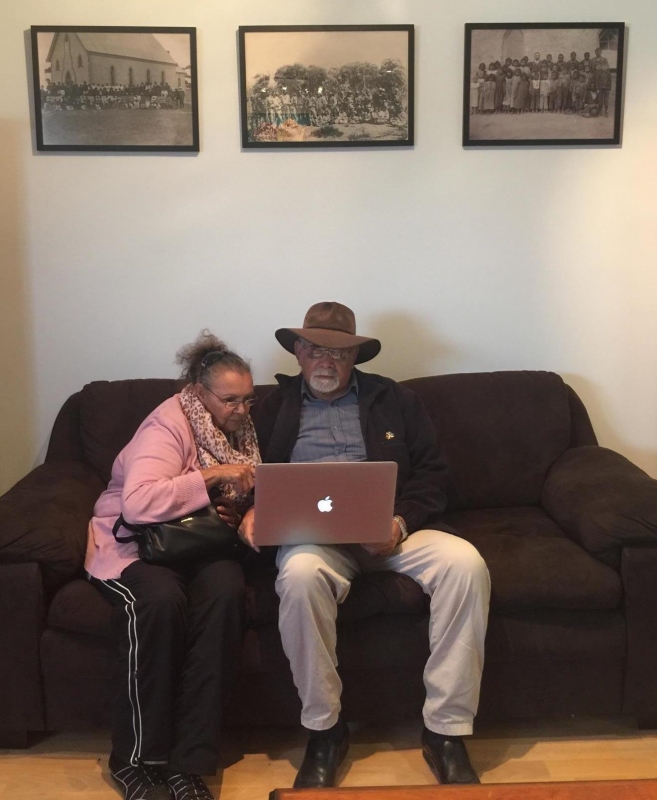 The project involved the production of three 'talking wordlists', one each for the three languages of the Ceduna region; Kokatha/Gugada, Mirning and Wirangu. The wordlists aim to bring together previously scattered language documentation for each language and to present the language in a simple way that is engaging for the community and easy to use. Where possible, words from the list are accompanied by sound recordings of native speakers, to give people both a unique connection to their heritage language and to promote confidence in pronunciation. Other words are accompanied by paintings done by children from the Ceduna Area School.

Here at the MLT we are committed to building language resources that are readily accessible to communities. This means not only utilising new technologies to make these resources easily available in remote locations, but more importantly it means providing useable and engaging resources that appeal to community members instead of those with a technical interest in language.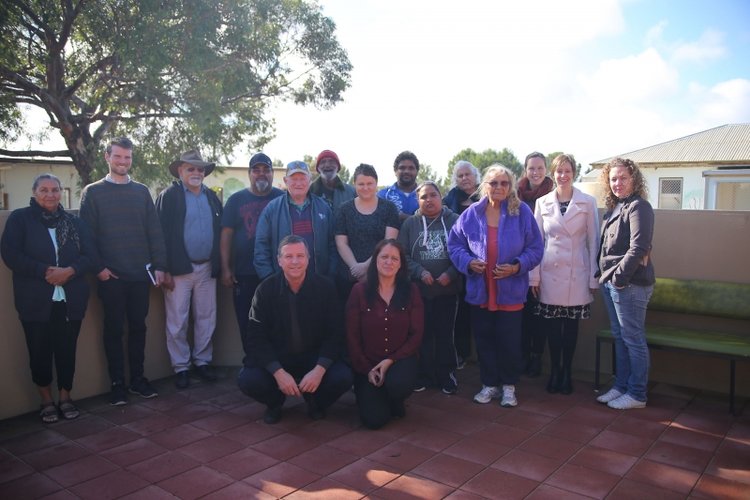 Lutheran Archives involvement
1000 historical images of the Koonibba mission held at the Lutheran Archives have been digitised in order to be handed back to the community. Rachel Kuchel from the Lutheran archives accompanied the MLT to Ceduna, and showed a selection of the photos at the launch. The photos were received with much enthusiasm by the community, and one photo in particular provoked Peter Miller, chair of Ceduna Aboriginal Corporation, to tell a very moving story about his ancestors as part of his opening speech at the launch.