LANGUAGE, ART, AND FASHION IN THE DESERT
November 28, 2022
Sisters Anpanuwa Joyce Crombie and Aulpunda Jean Barr-Crombie sit serenely on the river banks, yarning about the whirlwind of language, art, and fashion projects which they have been involved in over the past decade.
The Wangkangurru/Yarluyandi sisters from Birdsville (Queensland) and their families are passionate about learning, reviving, and sharing language and culture.
"I started it when mum was alive, and I've got to put it on paper and start sharing it, talking to the kids" Aulpunda says.
"It shapes my life, it tells my story, and that's my connection to what I'm doing with my painting and my storytelling. It's my connection back to mum and dad in that way, and to my grandparents."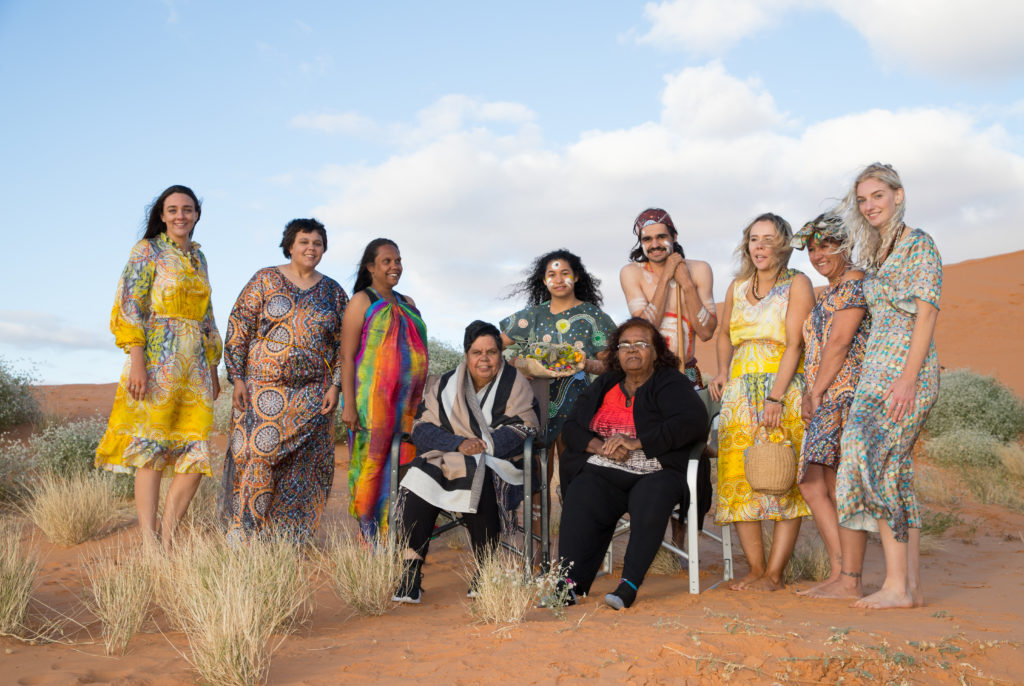 Filmmaker David Quarrell has created two short documentaries to showcase their work which is inspired by the spectacular Diamantina channel country and by the Mikirri (Simpson Desert).
You can watch the art and fashion documentary here.
You can watch the language documentary here.
Their work has included children's books in language (available here), online language resources (available here), and a fashion label which has toured across the country.
The videos were produced by the Mobile Language Team, in partnership with Two Sisters Talking, Red Ridge Interior Queensland Ltd, RESQ+ , and the Queensland Government's Indigenous Languages grant.
Well done to Jim Crombie, Anpanuwa Joyce Crombie, Aulpunda Jean Barr-Crombie, and to the whole Crombie family on all of their achievements – we're excited to see what comes next!