INDIGENOUS LANGUAGE APP WORKSHOP
June 20, 2014
On the 20th May, the MLT held a workshop for South Australian indigenous community members on current language apps for use in language maintenance and revival.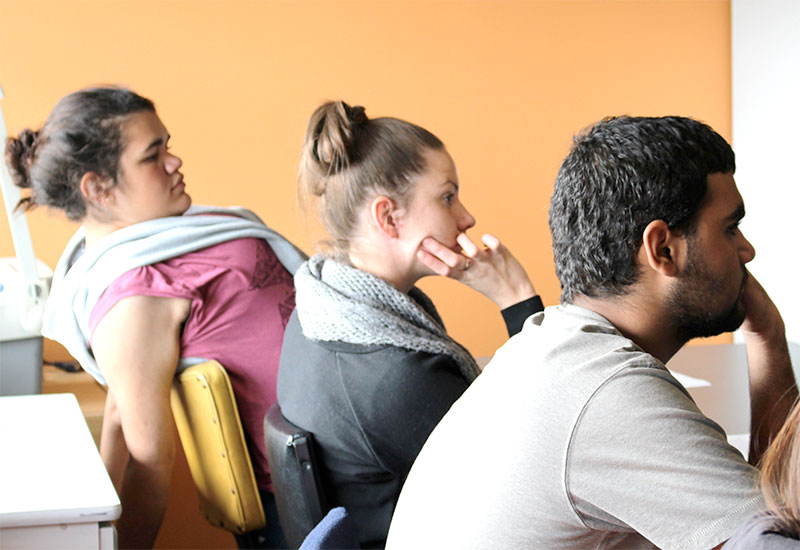 Dr Bruce Birch, developer of the Ma! Iwaitja software delivered a full day workshop covering the latest developments in a number of platforms. These apps can be downloaded for use on mobile phones, iPads and tablets .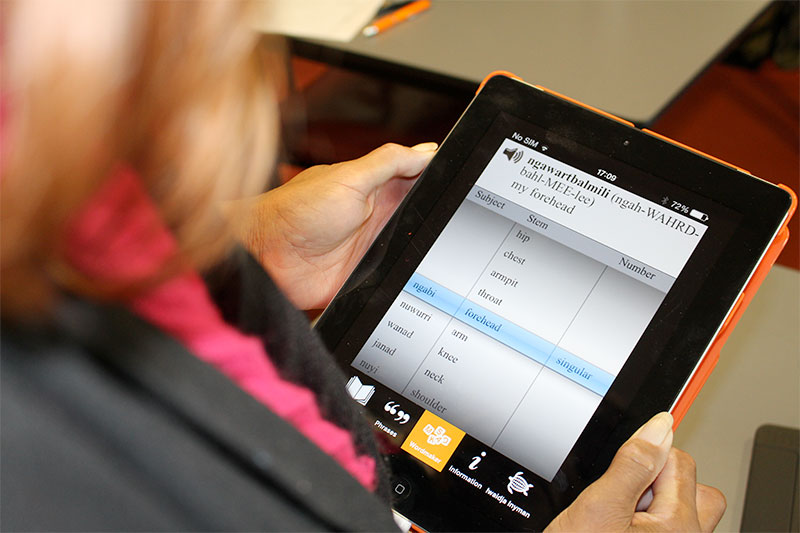 They enable community linguists to record speakers and for language learners to view dictionaries / vocabularies and other materials that have been prepared by linguists and communities. Representatives from 8 language groups travelled from regional and remote areas to attend. A number of ideas for projects evolved during the workshop and, subject to funding, will be pursued in the future.