TRAINEE RUNS NUKUNU LANGUAGE IMMERSION WORKSHOP
January 30, 2019
Trainee Aboriginal language worker Anil Samy recently ran a Nukunu language workshop for his close family in Adelaide.
His relative in Alice Springs was also able to join via video chat, demonstrating how technology can aid language revival activities.
A highlight of the workshop was Anil teaching over 20 words and a number of sentences to the group using only Nukunu.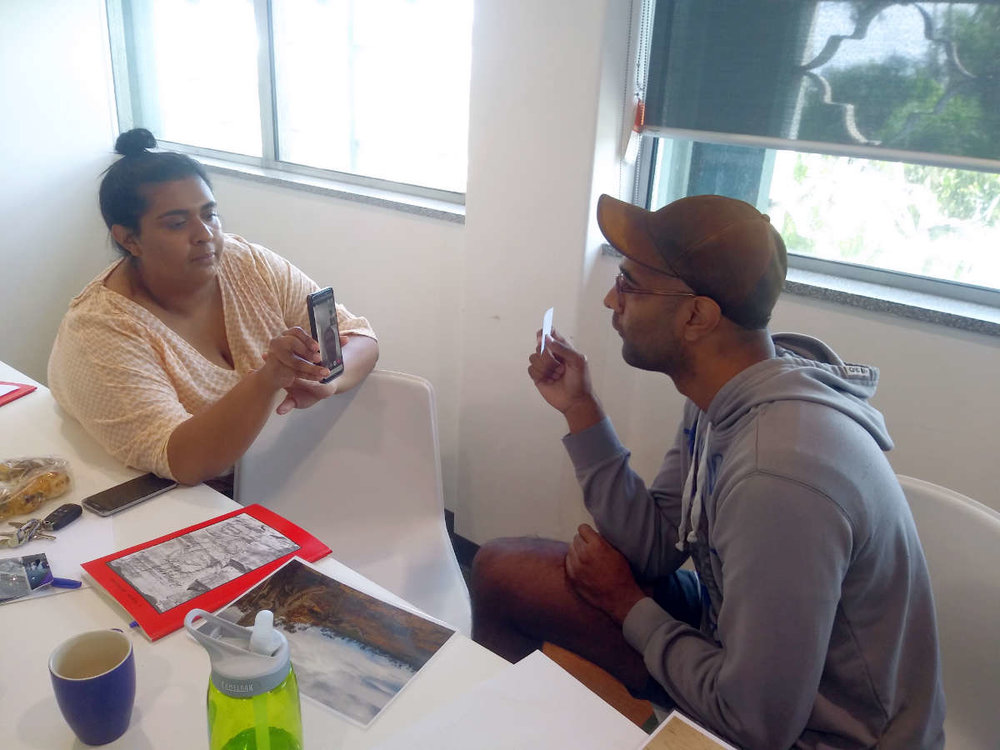 No English was spoken, and the group were expected to watch, listen, repeat and learn the words based on pictures and context. This immersion style of teaching and learning language is called the 'Master-Apprentice' method, which Anil has been learning about over the past 12 months as part of his traineeship.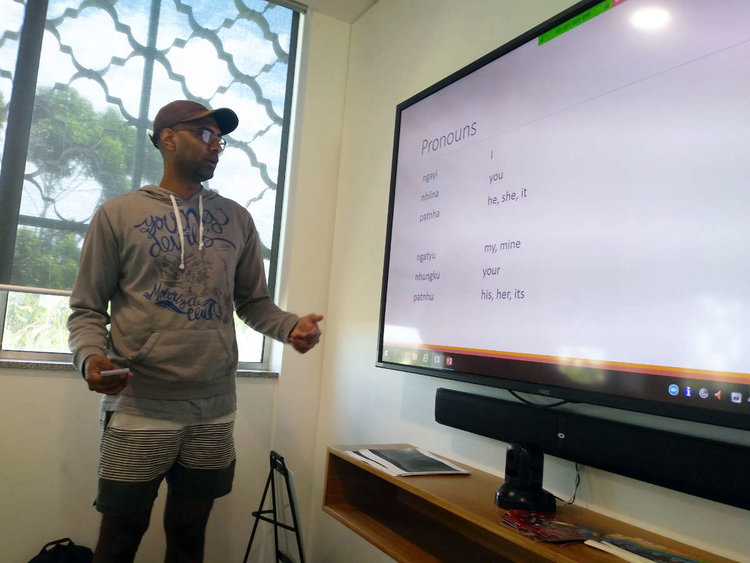 The group also learned about suffixes, question words and pronouns. By the end of the three hour workshop, the group were able to translate ten sentences from English into Nukunu. What a fantastic effort from all involved!
If you are interested in having a language workshop for your community, get in touch with the Mobile Language Team at info@mobilelanguageteam.com.au