NUKUNU TRAINEE HELPS TO DELIVER LANGUAGE WORKSHOP
March 24, 2018
The MLT ran a full day language workshop in March for Nukunu community members at the MLT's Adelaide meeting facilities.
Nukunu trainee Anil Samy along with MLT staff covered a number of topics with those who attended. The session kicked off with an introduction into the sounds and spelling system of Nukunu, and as part of this activity the group listened to recordings of Nukunu man Gilbert Bramfield from the 1960s.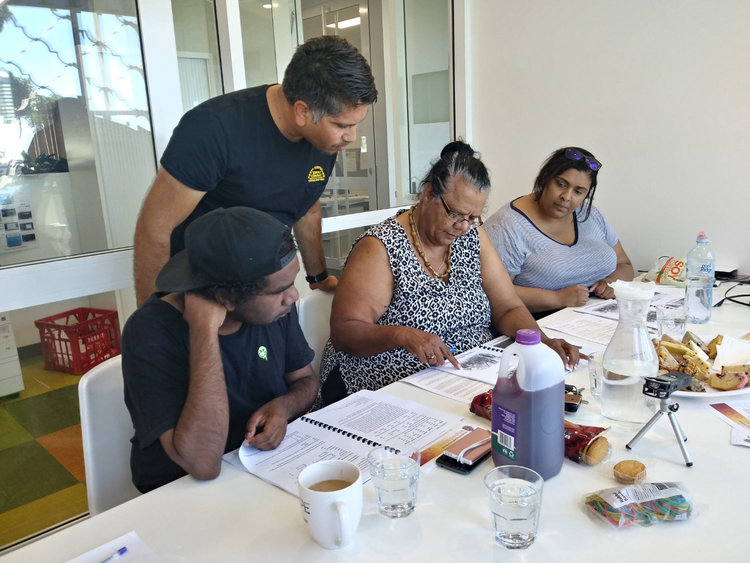 The group then used the Nukunu dictionary to explore family terms such as mother, cousin and brother to use together at home. Attendees then got in pairs and practised conversation in Nukunu, such as asking each other's name and if they are well. Those who attended were provided with a set of flash cards to help learn new words at home.
Having Anil facilitate the workshop was a key factor in the success of the day. Ensuring workshops are run by community for community is a key ingredient to the success the MLT has had with facilitating workshops over the last 9 years. Allowing community members to engage with their language in an environment that feels appropriate them is the key to success of workshops like this.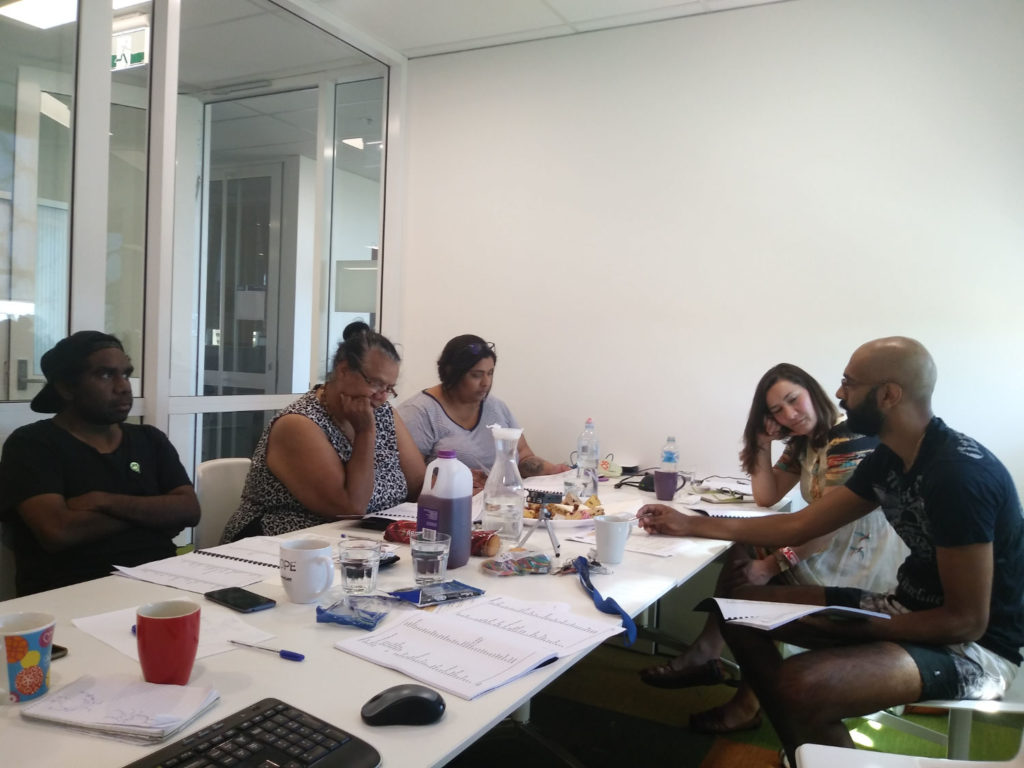 Lyn and Estelle from the Far West Language Centre also held an introductory Master-Apprentice session with the group. This introductory session was one of a series of workshops and sessions Lyn and Estelle have been running over the last 2 weeks while in Adelaide.
The MLT has worked in partnership with the Far West Coast Language Centre to help facilitate these sessions and encourage other community groups to adapt and use the Master-Apprentice program. Lyn and Estelle's personal and professional experience with learning and teaching Aboriginal languages was a highlight for the Nukunu community members who attended. This kind of community mentorship and networking is a key foundation of the MLT's approach to language learning and revitalisation.
Those who attended have signalled their eagerness to hold more language workshops in the near future, with the aim of creating a Nukunu language environment where they can use and discuss language together.
If your community is interested in language workshops you can contact the MLT on (08) 8313 07078 or send us an email at info@mobilelanguageteam.com.au