BILINGUAL CHILDREN'S BOOK LAUNCHED IN BIRDSVILLE
May 17, 2018
On the 29th of April 2018 the Mobile Language Team visited Birdsville in order attend the official launch of the children's book 'Murru manilhuku yukarnda: Looking for Tucker', which is written in both English and Wangkangurru.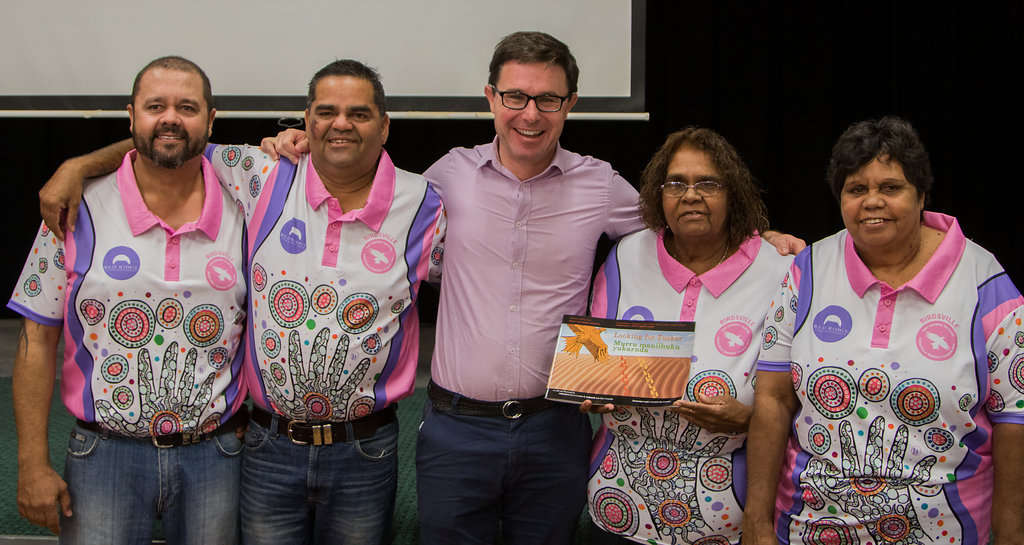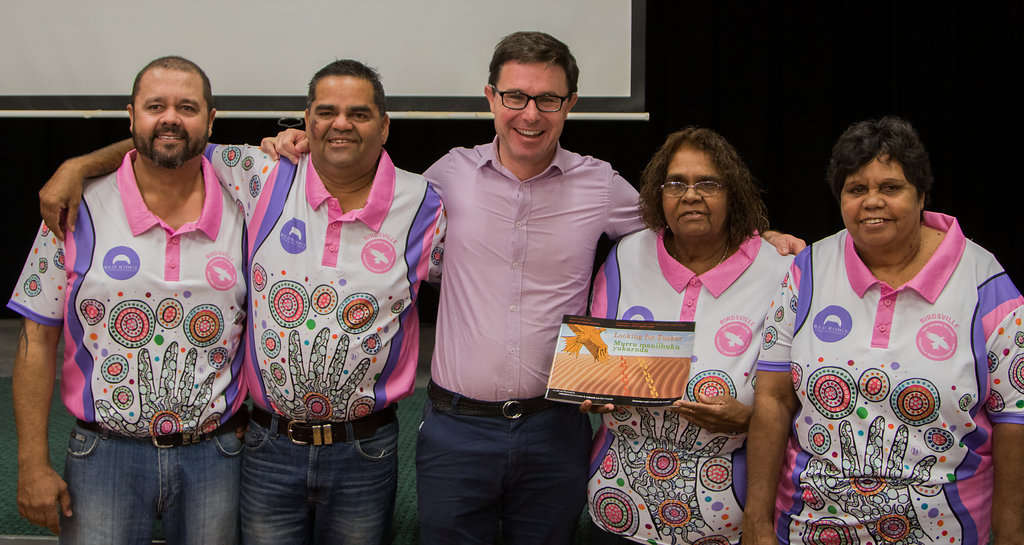 The book was the result of a 12 month collaborative project between authors Jean, Joyce and Jim Crombie, the Mobile Language Team and Red Ridge, a regional community arts organisation. The story details two sisters travelling around on country foraging for traditional bush tucker, guided by their ancestral eagle.
The Mobile Language Team and Dr Luise Hercus worked closely with the Crombie siblings to put down the Wangkangurru language for the book, and the MLT were also able to record an audio book version which is available with the printed book. The book also includes a wordlist in order to help readers to learn important words for country, animals and plants.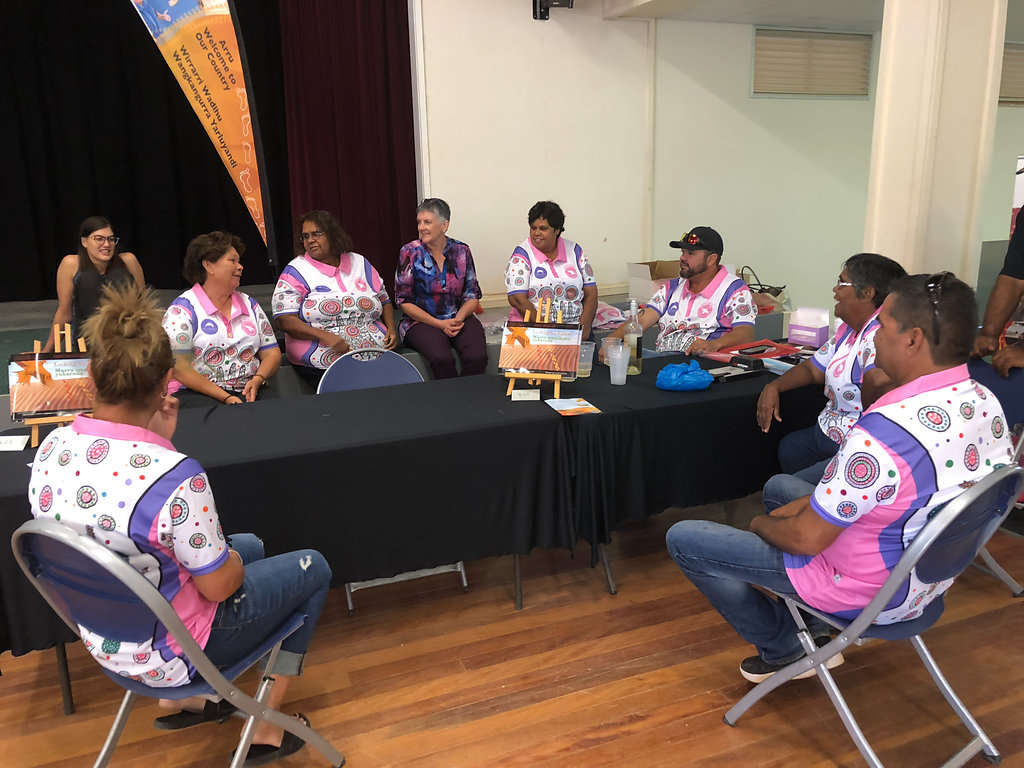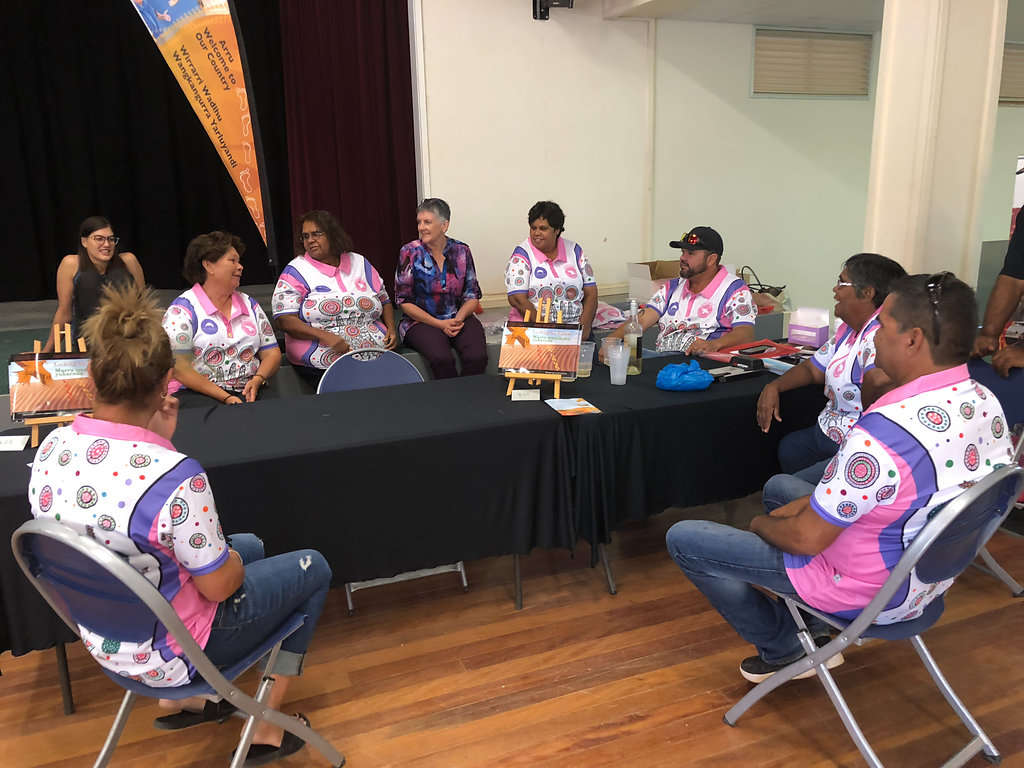 'Murru manhilhuku yukarnda' has already been ordered by school across the region, and Jean and Joyce Crombie have plans to run reading sessions with local children so that they can hear and learn Wangkangurru language.
The book is available for purchase from the Red Ridge website.

To find out more about how your community might collaborate with the MLT on language projects, get in touch with the MLT at (08) 8313 0707 or email us on info@mobilelanguageteam.com.au