MLT STAFF GO TO PARIS
January 25, 2023
I recently had the amazing opportunity to go to Paris to attend the launch of the UNESCO Decade of Indigenous Languages. I travelled with my mum Karina Lester and met up with the rest of the Australian delegates over there.
We got to watch and listen to amazing and powerful speakers of indigenous languages from all over the globe. Many interesting discussions took place but the ones that stood out to me were the global task force discussion where mum had the chance to speak, and the breakfast event with the Canadian and Australian delegations at the Australian embassy. When it was our turn to speak, we spoke about my great grandfathers story; growing up on country and the impact it had on his art work. We were extremely lucky to be able to gift a piece of my katja's (great grandfather's) art work to the Director General, Audrey Azoulay.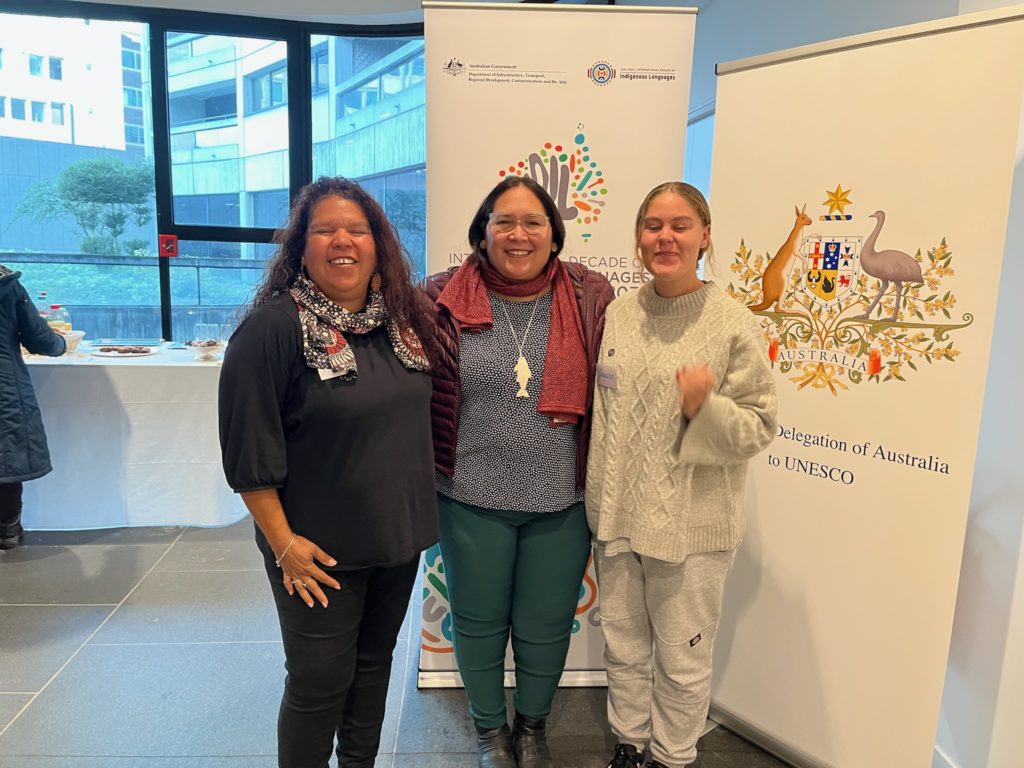 I felt very honoured and proud to be representing the Australian delegation in Paris. It is not every day that you get the opportunity to do so! UNESCO is such a globally known organisation, so I was very lucky to attend such an event at such a young age.
The Decade is important to me because my mother and my people speak an indigenous language, but hearing other people's stories at the forum, some are less fortunate knowing their mother tongue is quickly dying off. So, the decade is important to me because it will hopefully bring the globe together as one to take action on something so important to First Nations people.
By Jessie Rose Hughes